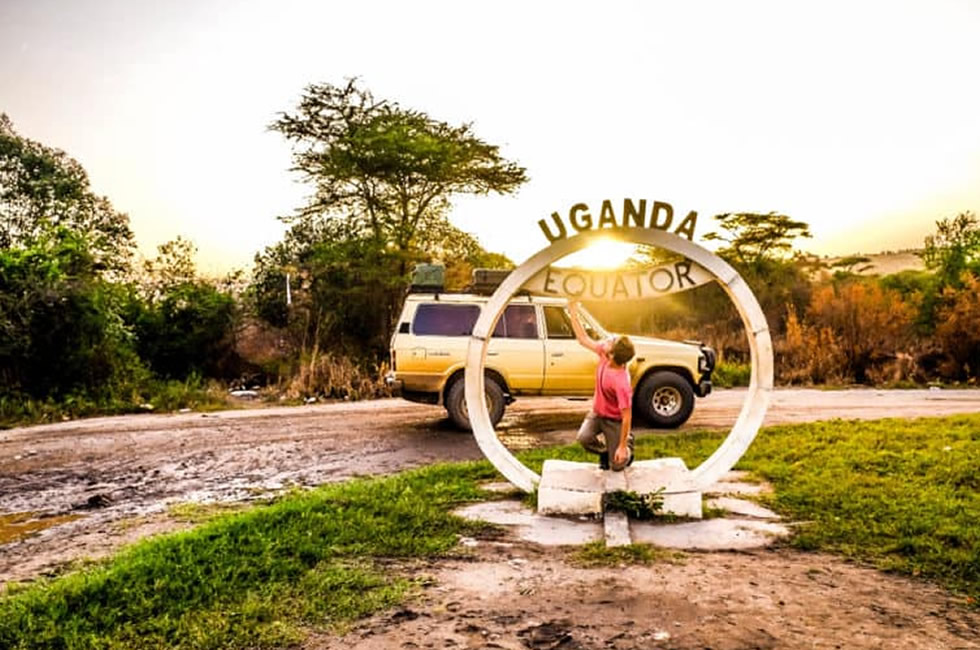 A self-drive trip is one of the exciting moments of exploring the world. A self-drive in Uganda is by no doubt the best way to explore Uganda especially when it's a novice vacation. So, you are wishing to hire a 4×4 safari vehicle and wondering which park should visit while in Uganda. Uganda boasts for hosting 10 hot national parks. These parks have statured to offer unique moments of wildlife, and adventure encounters on your guided safari to Uganda.
Among these parks we're selecting the best five parks in Uganda which you can plan to visit especially when on a self-drive. These parks offer different adventure experiences according to the nature and environment around. So, do you opt for a self-drive here, then you got to select from best five list.
Rwenzori National Park
The park is rare visited but even on the global scene is among the amazing places in Uganda. Mt Rwenzori National Park is located in western Uganda in Kasese, it shares borders with DR Congo. The park is also called the mountain of the moon. It's among the three UNESCO heritage sites in Uganda, and was named for its glacier peaks.
Mt. Rwenzori is Uganda's highest peak raised at an altitude of 5109m above sea level. It's again East Africa's and Africa's 3rd peak point, the park is mainly famous for hiking adventures and the longest route lasts for 7 days. Why are recommending mountain Rwenzori to be best park in Uganda for your self-drive? The mountain is formed of various ranges which makes it hiking very hectic. To climb and reach the peak is the most challenging adventurous hike in Africa. Someone can hike Kilimanjaro for 3 days, but Rwenzori at least for advanced hikers it takes 6 days.
However, there are various hiking trails which ranges from hours, one day, two days, three days and the maximum 7 days to and from the highest snow caped peak (Magharita peak 5109m). Along the hike through bamboo, valleys and montane vegetation you can encounter some wild species like, several antelopes, primate's likes baboons and several bird species.
Queen Elizabeth National Park
The most famous park in Uganda, 2nd largest among other parks in Uganda covering an area of 1,978km/q. Queen Elizabeth National Park is located in western Uganda, seated within the arrays of the Albertine Rift Valley at the foothills of Mt. Rwenzori. The park is about 6 hours of driving from Kampala, Uganda's capital by road. It's one of the amazing places you would not wish to miss out on your self-drive trip here.
The park is bisected into various segments which have suggested to crown your drive with amazing adventures. These sections include the Mweya peninsular which common for a boat cruise at Kazinga channel, the Kasenyi section the most famous for greater wildlife watching especially on a game drive, Kyambura Gorge on the eastern arm of the park which is known for hosting chimpanzees, and the most unique Ishasha which hosts the world's wonder wild scenes of lions climbing trees.
This park suggests the longest list of adventures one can engage in than any other parks in Uganda. Among the adventures to undertake here include; game drive, boat cruise, tree climbing lion tracking, bird watching the park hosts about 6 bird species which is the highest population in African in one destination. Other adventures include the experiential adventures like lion tracking, mongoose tracking, chimpanzee tracking, and hippo census. Also chimpanzee tracking, and hiking crater lakes, and community visits among others.
Bwindi Impenetrable National Park
Bwindi Impenetrable National Park suggests the best gorilla trekking experience in the wild. This park accommodates 50% of the world mountain gorilla ruminants, and the rest of the population reside in the Virunga Conservation Areas shared among Rwanda, Uganda, and DR Congo. A self-drive through Bwindi rolling landscape, means a low gear drive.
A self-drive to this volcanic tropical rain forest take about 9 to 10 hours with en-routes. It's indeed a long journey and on a self-drive to the park you need a stronger 4×4 rental with high ground clearance. Bwindi Impenetrable National Park seats in the lines of the Great Western Rift Valley, southwest of Uganda overlooking the Virunga massifs. The 331sq/km area is characterized by tropical rain forest covering volcanic landscapes favoring the existence of the mountain gorillas.
There are about 19 habituated gorilla families which are available and ready for trekking. And it's only at Bwindi where trackers have an opportunity to do gorilla habituation which process if for making gorillas used to human presence. There are 4 tracking sectors of Nkuringo, Buhoma, Rushaga and Ruhija at the park.
A self-drive to Bwindi Impenetrable National Park, expect several adventure encounters including; gorilla tracking, nature walks, bird watching, mountain biking, Batwa cultural experience, Lake Mutanda visits, Lake Bunyonyi exploration among many others.
Kidepo Valley National Park
One of the most interesting road trip on a self-drive drive is the northern circuit to Kidepo. Kidepo Valley National Park is the remotest park to be accessed road. It's about 10 to 11 hours of drive right from Kampala taking the northern route. Called the "True African Wildness," it's located in the rugged northeastern region bordering Sudan and Kenya. The amazing feature of Kidepo Valley National Park is about the widest opening of the savannah landscape. It's about 10hours of scenic drive reaching Kidepo Valley National Park by road and only about an hour by aircraft.
The parks has two popular sections of Kidepo Valley and the Narus valley which two persist with water even in driest season. These two sections have the highest concentration of wild animals. The eco-biodiversity of Kidepo consists of over 74 mammal species includes some of the big five mammals, antelope species, zebras, cheetahs, wild dog. These facilitate adventures like Game drives, nature walks, and birding, hiking, and community tours.
There are about 470 bird species including ostriches, secretary birds among others. In 2019, CNN named Kidepo Valley National Park among the best attractive destinations in Africa. And in 2021, the park featured in the World Tourism Awards list of best safari parks in African and safari booking in 2019 listed the park 11 among the best 50 national park in Africa.
Murchison Falls National Park
On a self-drive to Uganda, Murchison Falls National Park is among the easily accessed park from Kampala capital, it's about 4 hour's drive Uganda Kichumbanyobo gate. When planning a self-drive holiday going to Murchison falls, it's not a drive to worry about. And when with maiden safari rentals like 4×4 Rav4 model 1995-2005, and 4×4 customized safari vans.
Murchison Falls National Park is Uganda's most visited national park. It's by size the largest among other parks covering an areas of 3,879km/q. The park is located in the northwestern Uganda along Gulu-Kampala road.
The flowing Victoria Nile is the most interesting part of the park which is very vital for the formation of the Murchison Fall. These are arguably called the world's most powerful waterfalls in the word. This is by considering how the rapids force into the narrow gorge of 7m wide and thunderously pour at 45m down. The river continue with an amazing flow towards Lake Albert forming the Delta which is the park's hub for wildlife games. The northern section features the savannah woodlands of acacia and palms.
And adventure to Murchison Falls National Park is the highest chance for watching the Big Five on a safari to Uganda. Among the adventures expectations include some of the big five lions, leopards, elephants, and buffaloes. Herds of antelope species, towers of giraffes, schools of hippos, over 400 bird and many more species. En-route to Murchison is Ziwa rhino sanctuary the only home to rhinos in Uganda.
Among the activities to do at Murchison Falls National Park include game drive, boat cruise, visiting the top of the falls, climbing to the top of the falls, nature walks , community visits, wild camping, sports fishing among others.