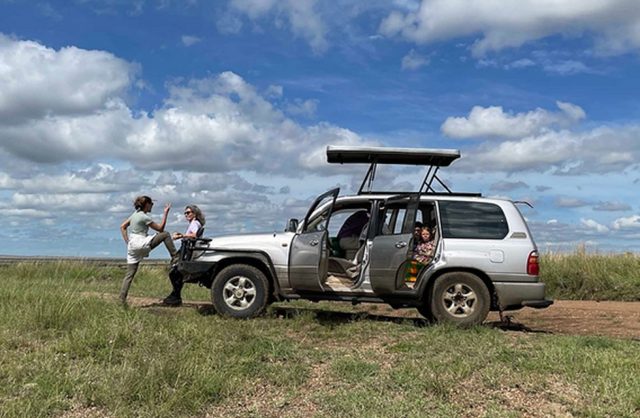 Before you go on a self-drive safari in East Africa, there are some essential things you need to put into consideration. Here are the 5 things to consider before attempting a self-drive in East Africa in 2021;
Check through the quality of the reviews of the agency/company
When searching for various self-directed safaris, ensure that you take note of the quality of the reviews besides the rates. At times, cheapest options are available but they may not be the best. You need to deal with a company with affordable rates yet also has the best offers for you to enjoy as a solo traveler. Much time should be invested researching thoroughly on the reviews of various car rental agencies or tour operators before you consider dealing with them.
Have the right equipment & accommodation
The tour operator or company you plan to book your self-guided tour in East Africa 2021 should be in position to offer you with basic equipment guide. Most importantly, some of the items that shouldn't miss out include food, bottled drinking water, first aid kit, google maps, GPS, camera, binoculars, have right safari clothing. If you plan to go for camping, ensure that you have the right camping gear and you will have a memorable wilderness experience.
Be respectful; observe the wildlife guidelines
Wildlife like humans deserve respect. As you drive through the protected areas on self-drive tour in East Africa, observe the set guidelines at all times. Failure to do so, may cost you yet you didn't plan for it. They include among other no hanging out of your safari vehicle, do not drive off-track while on a game drive in any of East Africa's safari parks or wildlife reserve, no getting close to large herd of wildlife-observe at a distance, be in your vehicle.
Cross-check references
Booking your self-drive tour in East Africa is better when you do it with a ground tour operator or company. We are the reputable ground tour operator offering the best self-drive trips in East Africa, guided safaris, camping, adventure, wildlife tours, gorilla safaris, chimpanzee tracking safaris, primate adventures, cultural safaris to mention but a few. Check out our wide-range of safari packages covering various East Africa safari destinations; Tanzania, Kenya, Uganda, Rwanda and many more.
Choose a rental with the right capabilities
Not every car is fit for all trips. Choose a car that is capable of navigating through rough and off-road. Preferably, we advise you to choose 4×4 rental cars as they are the best to explore the remotest side of East Africa. When making a choice on a particular rental car, ensure that it is reliable, it is the best for off-road capabilities, comfortable and fitted with air conditioner.
For travelers who plan to go on self-drive in East Africa using their own vehicles, it is essential to ensure that you have all supplies. These range from first aid kits, food/snacks, bottled water, right clothing and many more.